Backwell Logs Blog
Posted by Amy Edis on
It has been a busy start to the year for our team here at Backwell Logs. Here is a few offers and products - old and new - to get you through the rest of the winter.  ---------------------------------------- 🌟Special Offer!🌟 Free Bag of Base Wood when you buy 2 Country Bags of Birch, that's a saving of £18!  (Add 2 bags of Birch to your cart and the base wood - discount will then automatically apply) ---------------------------------------- 🌟While Stocks Last!🌟 An old favourite is back HORNBEAM - limited stock remaining for City Bags of Hornbeam at £85! Hornbeam, know as...
Posted by Backwell Logs on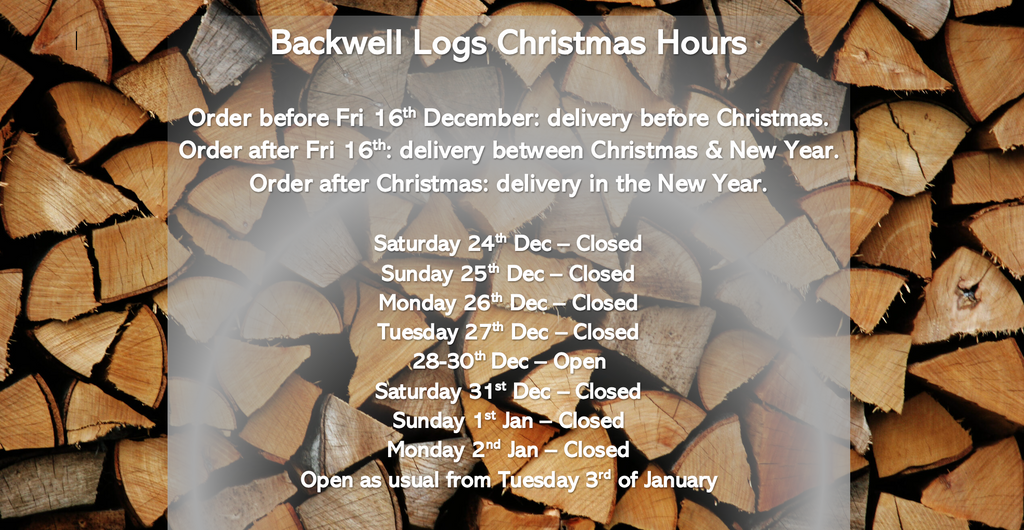 Posted by Backwell Logs on
🎄 Christmas Delivery 2022 🎄 Please find below our Christmas delivery dates and office opening hours. To guarantee your order arrives in time for Christmas please make sure you order your logs before 4pm on Friday 16th December.  Order Firewood → ❄️ Christmas Delivery DaysTo ensure everyone gets their logs before Christmas we are offering delivery every weekday from Monday 12th December up to Friday 23rd December. Our first delivery route of 2023 will commence on Wednesday 4th January. ❄️Office Opening HoursOur office and telephone order line will be closed from 24th December until 3rd January. If you want to make an order for the New Year between these dates please do so via our...
Posted by Backwell Logs on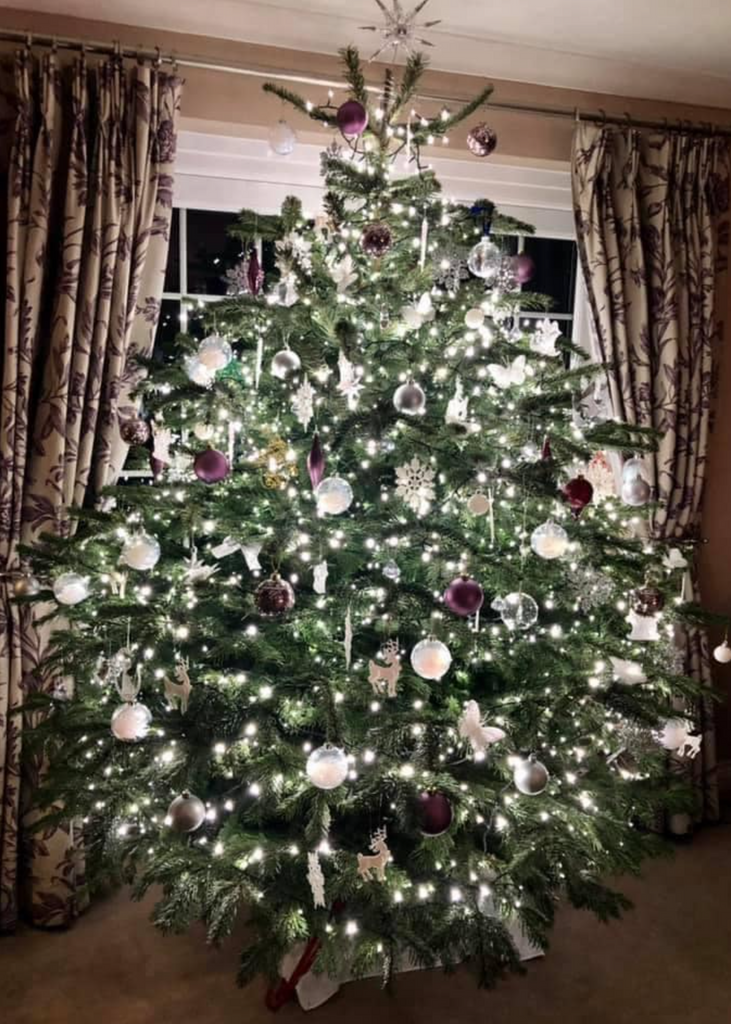 Backwell Logs is proud to promote the local business run by our fabulous Estate Manager, Kate Hodges. As well as looking after our 200 acres of forest, running our logging operation, and delivering our products to customers, Kate also sells Christmas trees at the most wonderful time of the year!Backwell Hill Christmas Trees is a family-run business, selling locally-grown fir and spruce trees in a range of heights. All freshly-cut, these trees are sure to last the festive season. Available from December 1st this year, why not head over to the Facebook page so you can place your orders? https://www.facebook.com/profile.php?id=100047356607280 Or,...
Posted by Backwell Logs on
What a busy few weeks here at Backwell Logs!  As anticipated, we've experienced an upsurge in demand for winter fuel, as people look to subsidise their heating with wood fuel over the coming months. Cost prices have increased significantly due to a spike in raw materials, which has affected us as we supplement our own stock to ensure a steady supply for our customers. Combined with overall rising costs, this means we've found it necessary to increase our product prices - although we strive to remain competitive, in recognition of our loyal customer base!  We hope you understand the reasons for this...
---